From T.O. to Mogadishu
MICHELLE SHEPHARD
STAFF REPORTER
The Toronto Star
MOGADISHU—In this dusty, broken city, past the pockmarked walls bearing the scars of countless battles, through the guarded gates of the Al Furqan University and inside a sunny office, sits a former Toronto grocery store owner who is now a leader in an Islamic regime that has been likened to the Taliban.
Canadian Abdullahi Afrah, or Asparo as he's known to most, left Toronto nine years ago to return to his birthplace to see an end to the years of civil war that has consumed the country since the government collapsed in 1991.
That journey has brought him to the Union of Islamic Courts, which swept into Mogadishu in June, defeating the reigning warlords with cunning military prowess.
Like the Taliban, they immediately invoked strict adherence to sharia law and have presided over public executions of criminals, floggings of women who fail to wear the hijab and censorship of the media.
And like the Taliban, their authoritarian rule has brought stability to a war-weary people. In a series of rare interviews, the Star spoke with the union's leaders including Sheikh Hassan Dahir Aweys, the Islamists' wily military commander and religious head credited for the takeover of this city and much of southern Somalia.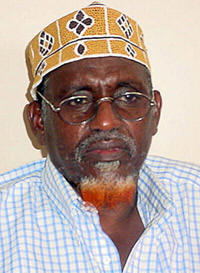 Aweys, nicknamed the "Old Fox" for his flaming red-dyed beard and shrewd nature, is regarded as one of the more radical members of the group's leadership and is listed by both the United Nations and U.S. State Department as a "supporter of terrorism."
"Why don't they give us a chance?" Aweys asked during the interview at his home. "We need the choice of our own freedom and which kind of government should be stable for us. We need to decide for ourselves."
Mogadishu became an international pariah in 1993 when two U.S. Black Hawk helicopters were shot from the sky and dead American soldiers dragged through the streets. The world largely turned its back on the country during the years since, as thousands were killed in battles between warlords or by hunger and disease. Anarchy ruled and nowhere more so than this capital city, which is considered one of the most dangerous places on Earth.
Hundreds of thousands fled, seeking refuge in camps nearby or to countries thousands of kilometres away. It's estimated that more than 100,000 Somalis settled in Canada, creating the largest diaspora outside of Africa. Asparo was one of them.
Asparo's current standing has shocked those in Toronto who remember him.
"No one could believe it," said one Toronto Somali leader. "He was shy, quiet. We thought it couldn't be the same man."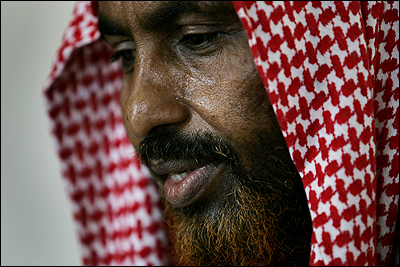 Asparo is remembered in Toronto's Somali community for the variety of jobs he held in Canada — co-owner of a halal grocery store on Dundas St. W. or running a branch of a Somali money wire service — but not for his religious or political views.
The 54-year-old says he even once worked as a security supervisor for the Toronto Catholic school board before returning here in 1997.
But he now downplays this remarkable and strange journey from a seemingly mundane life in Canada to Islamic scholar and powerful leader here.
"I love adventure so it was not tough for me," he said, with a smile.
Now he's encouraging other Somali Canadians to follow.
"(Canadians) will make a good life if they come back, even Canadians with very few resources. We're very, very pleased to have them back. We need some expertise."
But it's an invitation that makes some Western security agencies wary.
Little is known about the Union of Islamic Courts, its members, and who's in control. A call this month for jihad against neighbouring Ethiopia led some to fear that a proclamation for war against the West will follow, attracting reinforcements from other war-torn areas.
It's the younger members of the organization, such as the elusive Adan Hashi Ayro, suspected by the United Nations of involvement in several unsolved murders, including the shooting death of a BBC producer here last year, who cause the most concern.
Aweys is a former associate of Al Qaeda leader Osama bin Laden but denies his group has any aspirations other than bringing long-awaited peace to a divided nation.
"We don't care what they say, we don't have any links with Al Qaeda," Aweys said.
Before the Islamists organized themselves, a transitional federal government was formed in 2004 as a means to bring central control — something the country had lacked since the presidency of Gen. Mohamed Siad Barre was overthrown 15 years ago.
Warlords representing the country's major tribal clans were appointed to cabinet positions and equally represented in an effort to pacify years of tribal warfare.
Here again, Somali Canadians returned home to assume positions of power.
But despite great fanfare, the transitional government now complains it didn't receive promised resources and the international expertise it needs to operate effectively.
"Things would have been different if the international community had acted in a timely fashion. They have been promising the last two years they would help with the institution-building, peace-building, with reconciliation efforts, with the establishment of the organization and disarmament. None of it has materialized," the transitional government's minister of information, Canadian Ali Jama, told the Star.
Etobicoke Liberal MP Borys Wrzesnewskyj said he believes the Canadian government overlooked an opportunity last year to help stabilize Somalia.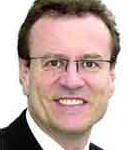 Wrzesnewskyj went on a fact-finding mission to Somalia last fall to meet with leaders of the transitional government, including President Abdullahi Yusuf, and was impressed with what they promised to achieve.
But they needed help and Wrzesnewskyj said he brought back an urgent appeal for a Canadian envoy to help cement the transitional government's role and work toward the goal of democratic elections slated for 2009.
Despite many meetings, memos and promises — Wrzesnewskyj said Somalia was not high on the former Liberal government's agenda, nor has it caught the attention now of Stephen Harper's Conservative government.
"The West's, including Canada's, attention was preoccupied with wars," said
Wrzesnewskyj. "Unfortunately our lack of interest in Somalia when peace had a chance has now ironically given war a chance."
Earlier this year, warlords within the transitional government were reportedly given covert support from the United States in an effort to subdue the rising popularity of the Islamists. But the mission backfired and the warlords' brutal actions instead only brought the Islamists together as one organization and critically undermined the government.
In the ensuing power vacuum, as the transitional government worked to restore its reputation, the Islamists moved in and restored security.
Despite efforts to negotiate with the Islamists at peace talks to be held two weeks from now in Sudan, the government appears vulnerable.
Ethiopia has reportedly sent troops to its aid, only raising the ire of the Islamists and neighbouring Eritrea. Ethiopia denies troops are on the ground and Eritrea refutes claims that it has flown weapons into the airport here for the Islamists — but many fear the long-time rivals will now use Somalia to continue their war.
In Baidoa, the transitional government's stronghold 250 kilometres from here, President Yusuf narrowly escaped an assassination attempt that killed his brother and several others last month.
The suicide truck bombing was a first for Somalia and seemed to bolster claims of foreign terrorist involvement. Initially, Yusuf accused Al Qaeda of masterminding the blast but yesterday, during a meeting in Nairobi with Western and African diplomats, he pointed the finger at the Union of Islamic Courts and alleged Aweys ordered his assassination.
Wrzesnewskyj said he hopes that despite the recent violence there is still an opening for Canada and others to help in the peace talks.
Others are less optimistic any mediation will arrive in time.
Canadian Awad Ahmed Ashareh is now a member of parliament with the transitional government and while he believes there are some members of the Union of Islamic Courts who are open to negotiation, he concedes the power imbalance is frightening.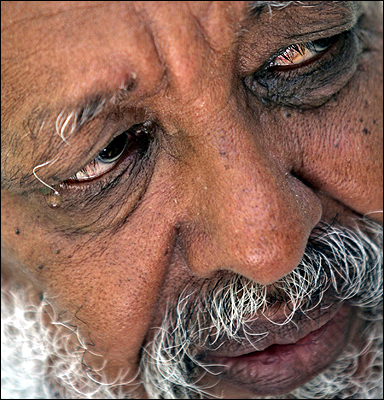 "There won't be disarmament without foreign support because in the Islamic courts, every clan, they have their own arms, headed by a sheikh. They transferred the arms of the warlords to the sheikhs of their clans," he said during a recent interview in Kenya's capital, Nairobi.
Ashareh then stops the interview as he breaks into sobs, explaining that the stress of life in Somalia is sometimes overwhelming.
His shoulders shaking, wiping tears angrily away, he pauses to compose himself and apologize.
"I tell you, it's a horrible situation," he says.
"Nobody's helping Somalia."
Canadian among Islamists: 'Key player' is deputy to hardliner in Somalia
Stewart Bell
National Post
October19, 2006
TORONTO - A Somali-Canadian businessman is a "key player" in an emerging armed Islamic group that some describe as Africa's Taliban, sources have told the National Post.
Former Toronto resident Abdullahi Ali Afrah, who goes by the nickname Aspro, holds a senior position in the consultative council of Somalia's hardline Islamic Courts Union.
As second deputy chairman, he reports to Sheikh Hassan Dahir Aweys, who is on Canadian and United Nations lists of designated terrorists and was a founding member of the outlawed terror group Al-Ittihad Al-Islam (AIAI).
Mr. Ali Afrah is one of several members of the Toronto and Ottawa Somali-Canadian communities who have reportedly returned to their homeland and joined the Islamic Courts, either in leadership and support roles or as fighters in armed militias.
Backed by its militias, the Islamic Courts have captured Somalia's capital, Mogadishu, and much of the south from clan warlords since June, replacing lawlessness with strict Taliban-like rule.
The Department of Foreign Affairs is watching the development, but an official said Ottawa was unaware a Canadian had been appointed to a senior position in the Islamic Courts.
"We're monitoring the situation in Somalia closely," said Andre Lemay, press secretary to Peter MacKay, the Minister of Foreign Affairs.
"We are aware that some Canadians with dual Somali citizenship are working and doing business in Somalia, including in affiliation with the transitional federal government, the courts and NGOs."
But he said "the Canadian government has no details of any Canadian being number two to the leader of the Islamic Courts Union."
A native of Mogadishu, Mr. Ali Afrah moved to Toronto in the 1980s and became a Canadian citizen.
According to community sources, he earned his nickname by selling aspirin, "aspro" in Italian, and later ran the Canadian branch of an international money-transfer company.
"He was one of the colleagues working here very hard for his family," said Aden Esse, a Somali-Canadian community leader.
"At that time there were not those names al-Qaeda and Taliban; they were not even in the picture at the time. He was just a typical Somali-Canadian at the time that I knew him."
Mr. Ali Afrah opened the Canadian branch of Al-Barakaat, which helped Somali-Canadians transfer money back to relatives in their homeland, Mr. Esse said.
Two months after the 9/11 attacks, Al-Barakaat offices were shut down worldwide at U.S. urging due to alleged ties to al-Qaeda, but the Americans have since backtracked and only the Barakaat offices in Somalia remain on the UN and Canadian lists of terrorist entities.
Mr. Ali Afrah moved back to Somalia sometime in the late 1990s, Mr. Esse said. Sources who knew him in Somalia said he managed the Al-Barakaat office in Mogadishu.
"I met him a number of times that he came back, a number of years back," Mr. Esse said.
"I think he was more a business person than any other thing.
"I don't know when he went back to Somalia, but he was not an Islamic person even at the time I knew him.... Is he there [as] an administrative person or one of the religious leaders? I don't know."
In testimony before the House subcommittee on Africa in June, Ted Dagne of the Congressional Research Service called Mr. Ali Afrah one of the "key players in the Islamic Courts Union" and said he held a "key position."
Somalia has had no central government since the fall of Siad Barre in 1991. Warlords have ruled ever since, but in recent months militias loyal to courts that enforce shariah Islamic law have taken control of the south.
The Islamic Courts Union has won popular support for its efforts to restore order to Somalia, but international observers are concerned it has been imposing rigid social restrictions based on extremist interpretations of Islam.
Watching World Cup soccer has been banned, for example, while public executions have occurred as recently as last week. The UN has ordered its staff out of Mogadishu, citing threats from the Islamic Courts.
There are also allegations of ties to al-Qaeda. The youth militia of the Islamic Courts, the Shabbab, is headed by Aden Hashi Farah Ayro, who was allegedly trained by al-Qaeda in Afghanistan. Several Somali-Canadians are believe to be serving in the militia, the Post revealed on the weekend.
The Canadian presence in the "African Taliban" has raised alarms in Ottawa, which fears a repeat of the Afghanistan experience. After participating in the 1980s Afghanistan war, such Canadian extremists as Ahmed Khadr escalated to terrorism and returned to Canada to help radicalize a new generation.
sbell@nationalpost.com
- - -
Al-Ittihad Al-Islam (AIAI)
"The AIAI is an internationally established Islamist organization that engages in terrorism in Somalia and Ethiopia. Guided by the goal of creating an Islamist theocracy based on Islamic law, the AIAI's objective is the unification of all Muslims in the region under the banner of creating a 'greater Somalia.' To achieve this goal, the AIAI is committed to using indiscriminate terror tactics, including the targeting of foreigners and political leaders of foreign states. The AIAI has ties with states that are known to support terrorism and is believed to have operational links with al-Qaeda."
Source: "Listed Entities,"
Public Safety and Emergency Preparedness Canada.
© 2006 National Post . All Rights Reserved.
Somali-Canadians join African 'Taliban': Some return home to serve in hardline Islamic militia
Stewart Bell
The National Post, Toronto
14 October 2006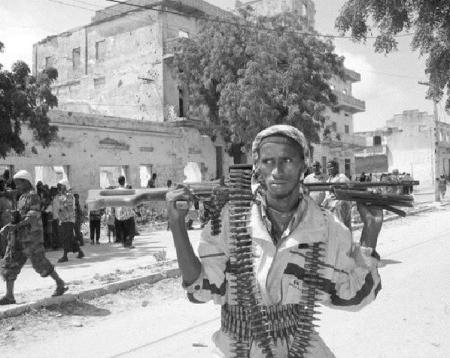 TORONTO - A number of young Somali-Canadians have returned to their homeland and joined a hardline Islamic militia that some call Africa's Taliban, sources have told the National Post.
The Shabbab, a Somali youth militia whose leader is believed to have been trained by al-Qaeda in Afghanistan, includes several Canadians in its ranks, the sources said.
Somali-Canadians are also said to be serving in other militias, as well as in senior positions in Somalia's interim government and its opponent, the Islamic Courts Union.
The Canadians are described as refugees who moved to Toronto and Ottawa in the 1990s, some of them university students, who have returned to Somalia over the past two to three years.
"Some of the militia members of the Shabbab are young diaspora members who returned to Somalia from Canada," a leading Somalia expert, who asked not to be identified, told the Post this week.
"The Somalis who are here, and others who have recently been in, confirm that quite a few of the Shabbab are in fact diaspora members, not just from Canada but quite a few have come back from places like Pakistan."
Some analysts believe Somalia is on the verge of becoming the next big destination for young extremist Muslims who want to participate in armed jihad.
The participation of a significant number of Canadians in the conflict has raised alarms in Ottawa, which fears Somali militia members will escalate to terrorism or return to Canada and radicalize a new wave of extremists.
It was just such a scenario that unfolded after the Soviet War in Afghanistan, when foreign volunteers became the first generation of al-Qaeda terrorists. Others returned to the West and began recruiting others into terrorism.
"I think that's the real concern is that there's going to be blowback after their time is done in Somalia," the expert said in an interview. "Its very troubling."
Somalia is one of the world's most lawless nations. A thoroughly failed state, it has had no central government since the fall of Siad Barre in 1991. Warlords have ruled ever since but in recent months militias loyal to courts that enforce shariah Islamic law have taken control of the south.
Fighting under the banner of the Islamic Courts Union, the militias have gained popular support for their efforts to restore order, but they are also controversial because they are so similar to the Taliban, imposing rigid social restrictions such as a ban on watching World Cup soccer. Public executions have occurred as recently as yesterday.
The Shabbab, which consists of 300 to 400 young fighters of various nationalities, is a particular concern. It is headed by Aden Hashi Farah Ayro, who was allegedly trained by al-Qaeda and is blamed for the killings of international aid workers and journalists.
In his mid-30s with a turban and goatee, Ayro came out of the shadows only last month, appearing before his militias after they had captured the strategic seaport of Kismayo. Surrounded by bodyguards who looked Arab and Central Asian, he reportedly said that, "Among our militia will be Somalis and foreigners."
"The Shabbab are very powerful," the expert said. "They're the shock troops, they are the commissars. They are hardliners, they are true believers. I think the closest thing you could equate them to is the mujahedin," said the expert, using the term for Islamic holy warriors.
While the Shabbab serves as the military youth wing of the Islamic Courts, it is uncertain whether the courts and their leaders exert any real control over the jihadist militia.
"What that means is you've got some kids who may or may not be under the control of political leaders and that's the big question, we simply don't have an answer for whether they are answering to anyone but themselves."
Adam Esse, a leading member of Toronto's large Somali community, said Somali-Canadians have long been returning to their homeland for family and business reasons.
"It could be Canada is not good for everybody," he said.
He said he knows of one Canadian who now holds a senior position in the Islamic Courts, but he was unaware of any Canadians who had joined the militias.
"Could be but I haven't heard," he said. "I heard only one person.... I know him personally but he left here a long time ago. Recently I heard that he was one of the leaders."
During a visit to Somalia last year, Mr. Esse said he learned that 11 ministers and deputies in the interim government were Canadians. He said it was also possible Somali-Canadians had joined the militias. "I'm not denying, what I'm saying is I haven't heard of it."
Canada is home to tens of thousands of citizens of Somali origin, mostly refugees who migrated in the 1990s. The majority live in Toronto but Ottawa also has a significant Somali-Canadian community.
While Somalis are generally considered moderates, there have been indications of radicalization within the community, including the arrest last summer of two Somali-Canadians accused of supplying weapons to an alleged Toronto-based terror group inspired by al-Qaeda.
Mohammed Abdullah Warsame, who was born in Mogadishu and emigrated to Canada in 1989, is accused of training at two terrorist camps in Afghanistan. An FBI affidavit says the Toronto resident taught English at the camps and once met Osama bin Laden, whom he found "inspirational." Al-Qaeda paid for his return to Toronto in April 2001, the FBI says. He was arrested in Minneapolis in 2003.
Like the Taliban, the Islamic Courts have been accused of links to terrorism. Islamic Courts leader Sheikh Hassan Dahir Aweys is on the Canadian and United Nations lists of restricted terrorists, and has been accused of harboring terrorists wanted for attacks such as the bombings of two American embassies in 1998.
The UN said Thursday it was pulling its staff out of areas controlled by the Islamic Courts, citing written death threats. On Sept. 17, an Italian nun was murdered in Mogadishu, following controversial comments made by the Pope. A Swedish journalist was also recently murdered. A suicide bomber attempted to assassinate the president of the interim government, Abdullah Yusuf, last month.
"The courts are associated with international terrorist groups like al-Qaeda," the prime minister of Somalia's transitional government, Ali Mohamed Gedi, said in a statement last month.
"The Islamic courts brought weapons, other explosives and foreign fighters to Somalia. Wherever they go they deny people the right to freedom of speech, rights of association and entertainment."
Hassan Shire Sheikh, Uganda-based coordinator of the African Human Rights Defenders Project at York University, said it was difficult to come up with "meaningful information" about the presence of Canadians in the executive and military wing of the Islamic Courts.
"According to a little information available to me ... there are a good number of Somalis with various Western naturalized citizenships within the rank and the file of the ICU, and [that] may warrant more systematic investigations."
A source in Mogadishu said there were Canadians in the Islamic Courts movement. "Some of the ICU members are mixed, Somali-American, Somali-Canadian. Primarily they are in the business sector," he said.
SOMALIA TIMELINE
1960: British and Italian parts of Somalia merge and gain independence.
1969: Muhammad Siad Barre comes to power in a coup.
1974: Widespread drought and starvation.
1991: Barre is ousted, warlords take over.
1992: U.S. Marines deploy to Mogadishu, paving the way for a UN peacekeeping force that includes Canadians.
1995: UN Peacekeepers leave.
1990s: Tens of thousands of Somalis take refuge in Canada.
2000: New government chosen.
2001: Another drought hits.
2004: A Transitional Government is chosen.
June 2006: Militias loyal to the Islamic Courts Union take control of Mogadishu and the south. A stand-off between the Transitional Government and Islamic Courts ensues.
September 2006: Suicide bomber tries to assassinate Interim President.
October 2006: Islamic Courts declare holy war against Ethiopia. UN orders staff out of areas held by Islamic Courts, citing death threats.
Ran with fact box "Somalia" which has been appended to the story.
© 2006 National Post . All Rights Reserved.