Introduction
My associates of the Roobdoon Forum and I welcome any legal attempts to explore the natural resources of our country, so long as it has the blessings of the Somali Central Authority (TFG). Skillful exploitation of our natural resources for the betterment of our people is an inevitable and necessary concomitant to our survival as a nation-state.
One of the major battles that will be fought on the Somali Transitional Federal Government (TFG) seat in Baidoa, these coming weeks, will be on the issue of "who has the right/or power to negotiate the sale of mineral rights to foreign firms". In other words, can a regional administration be able to secure the exclusive mineral rights over a large junk of Somali territory to a small mining company based in Perth, Australia?
As early as mid 2005, Puntland regional administration has already taken the position that, given sufficient justifications, it found a partner and may begin soon exploration work in Puntland. Puntland officials were so little concerned that the permit might be denied (by the TFG) that they began negotiating a mining exploration company from Australia – Range Resources.
However, in the last few weeks, it seems that complication were soon to arise. For one thing, a proposed new hydrocarbons law will soon be reviewed and debated by the Somali Parliament. If this new bill is passed, the new law will nullify any exploration rights that have been agreed after 1990. For another thing, if the new bill is approved, only Somali Petroleum Corp. will be able to invite foreign firms to own any stake in Somalia.
Finally, to reflect the current developments in Puntland, the Forum posts excerpts of news-coverage on the issue of concession agreements between Puntland and Range Resources Ltd. These agreements have taken the center stage of Adde Muse's reign in Puntland.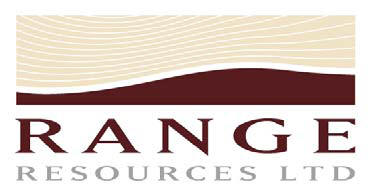 POLITICS & POWER
Range's allies in Puntland
The Indian Ocean Newsletter
June 24, 2006
Since the end of last month, the Australian company Range Resources Ltd, which has exclusive rights to prospecting for minerals and oil in Puntland (ION 1151), has had two new directors. Among them is Liban Muse Bogor who is none other than the nephew of the President of Puntland, former General Mohamud Muse Hersi "Adde". This appointment came only a few days after the President of Puntland intervened to defend the deal he had concluded with Range and which was criticised by the Prime Minister of the Transitional Federal Government, Ali Mohamed Gedi. According to a report in Africa Energy Intelligence (published by Indigo Publications, which also publishes The Indian Ocean Newsletter), Liban Muse Bogor has worked for CICB Bank, Scotia Bank and Qwest Communications. But he has already spent many long months on obtaining the authorisations this Australian company needs in Puntland.
Another new director of Range Resources: Toufic Rahi, who is the lawyer of Terry Donnely and Anthony Black, the two Australian intermediaries who negotiated the initial agreement with Puntland (via their firm Consort Private Ltd) before handing it back to Range. However, a representative of Range admitted in public that Consort's board included some of Puntland's ministers, without nevertheless disclosing their names. Range's network of influence is not limited to these two men. Another may be added, Asker Ali Hussein Al-Thahiri, the expert who advises the government of Puntland on its oil legislation (ION 1179). He has been seconded to this role by Middle East Petroleum Services (MEPS) a company partnering Range in its activity in Puntland.
© Copyrights 2006 Indigo Publications All Rights Reserved
OIL & GAS
Range's Political Connections
Africa Energy Intelligence
June 21, 2006
Range Resources, an Australian firm that holds rights on the entire sub-soil of the breakaway Somali province of Puntland, has just made changes to its board of directors.Jim Marinis, a former executive of RoyalDutch/Shell and Philips, has just quit the group while two new directors, Liban Bogor and Toufic Rahi, were appointed. Bogor, who has worked with CIBC Bank, Scotia Bank and Qwest Communications in Canada, is the nephew of Puntland's president, Adde Bogor. As for Rahi, he is the lawyer of Terry Donnelly and Anthony Black, two Australian middlemen who negotiated the original agreement with Puntland through their firm Consort Private Ltd. and a NGO, Kids in Need. They subsequently sold their interests to Range in return for $2.5 million in cash and 85 million shares in Range (several officials of the Puntland government were also bought into Consort).Range has already established strong ties with the Puntland administration.
Asker Ali Hussein Ali Thahiri, who heads the Middle East Petroleum Services (MEPS) company, the leading sub-contractor of Range, also happens to be the government's adviser on oil issues. He is helping to draft new oil legislation for the administration as well as a standard production sharing agreement. The Korea National Oil Corporation (KNOC) signed a letter of intent in late March to acquire 75% of Range's rights in Puntland. But no agreement has yet been finalized with the South Korean group, and the central Somali government is continuing to deny Puntland the right to sign oil agreements.
© Copyright 2006 Indigo Publications All Rights Reserved